Review: Huawei P30 Pro, a photographer's best friend
Nowadays, every traveler, photographer, and content creator invests quite a bit of budget in their smartphone, this with the idea that "The best camera is the one they have with them." Because the Huawei P30 Pro has 5 different cameras, we wanted to put it to the test.
Unique Features of the Huawei P30 Pro
With its P30 Pro model, Huawei won several awards, including EISA's prestigious "Best Smartphone 2019-2020" Award. Besides its innovative Leica Quad Camera system and its Low-light technology, the smartphone contains several ingenious technologies, so we mainly listed the technologies that could be of interest to photographers and travelers.
Innovative camera sensors
Huawei's P30 Pro smartphone has four different sensors on its back, but in reality, only three of them are actual cameras:
Main "SuperSensing" sensor
The ultra-wide "Cine" sensor
The periscope "Tele" zoom sensor
The 3D Depth "Time of flight" sensor, which helps with depth measurement when taking pictures. 
Huawei P30 Pro, a camera phone
Including the sensor on the front of the smartphone, it contains no less than 5 of them. But the most surprising is the main camera, which shoots 40 megapixels pictures and uses a new and innovative Leica Quad Camera system.
Main: 40MP, 27mm, f/1.6
In addition to impressive photos, it also features optical image stabilization that ensures that photos remain sharp even in the dark and at night – perfect for photographers aiming for sunrises (and concertgoers visiting dark venues).
The camera uses a "SuperSensing" sensor, which is actually a new technology – meaning it's based on a Red-Yellow-Yellow-Blue pattern and not the classic Red-Green-Blue color array.
Ultra Wide: 20MP, 16mm, f/2.2
Next to its main camera, it also has a 20-megapixel wide-angle lens meant for taking ultra-wide shots, allowing you to capture much wider environments than with a regular camera. 
This Ultra Wide "Cine" uses the traditional RGGB color pattern, doesn't contain optical stabilization, and captures 4K video at 60fps.
"Tele" Zoom: 8MP, 5x periscope zoom, 125mm, f/3.4
Another impressive sensor is it's periscope "Tele" zoom camera, which takes 8-megapixel photos and uses AI to capture pictures with a 50x zoom.
Time-of-Flight (ToF) for 3D Depth
But the most innovative is the 3D Depth "Time of flight" sensor, which uses infrared light to create a 3D depth view. This camera is especially convenient when using augmented reality apps and portraits.
Front Camera
Finally, the P30 Pro also includes a 32-megapixel front camera used for selfies and face recognition.
Low-light technology
We already mentioned it briefly, but the main camera uses a "SuperSensing" sensor, with which Huawei – in partnership with Leica – has created a new technology. Using a Red-Yellow-Yellow-Blue color pattern, the sensor absorbs much more light, thus dramatically improving the final result. 
Pro mode, which enabled RAW pictures
Something that makes us really happy is that the "Pro Camera"-mode allows us to save our pictures as a RAW file system in a DNG-extension. This is an unprocessed image that contains all the details of your shot, allowing you to get the full potential when editing them in Lightroom (mobile).
Note: this function is not enabled by default, so you must adjust it in the photo settings. You can enable this by following these 4 steps.
Turn on [Camera]
Access [Pro]
Select [Settings] 
Pick [Resolution] 
Enable RAW 
Huawei P30 Pro Video
The P30 Pro is also an interesting device for filming movies because of its powerful cameras: it uses an H.264 encoding and can film 60 frames per second in bright light or 30pfs in lower light.
Huawei P30 Pro battery life
One last unique feature that we found quite exceptional is the smartphone's Battery life. We tested it extensively during our recent road trip to the Dolomites, where it was used extensively as navigation, camera, and as a controller for our Yuneec Mantis G drone. The Huawei P30 Pro smartphone has been able to bridge such days, which took 12 to 16 hours, effortlessly.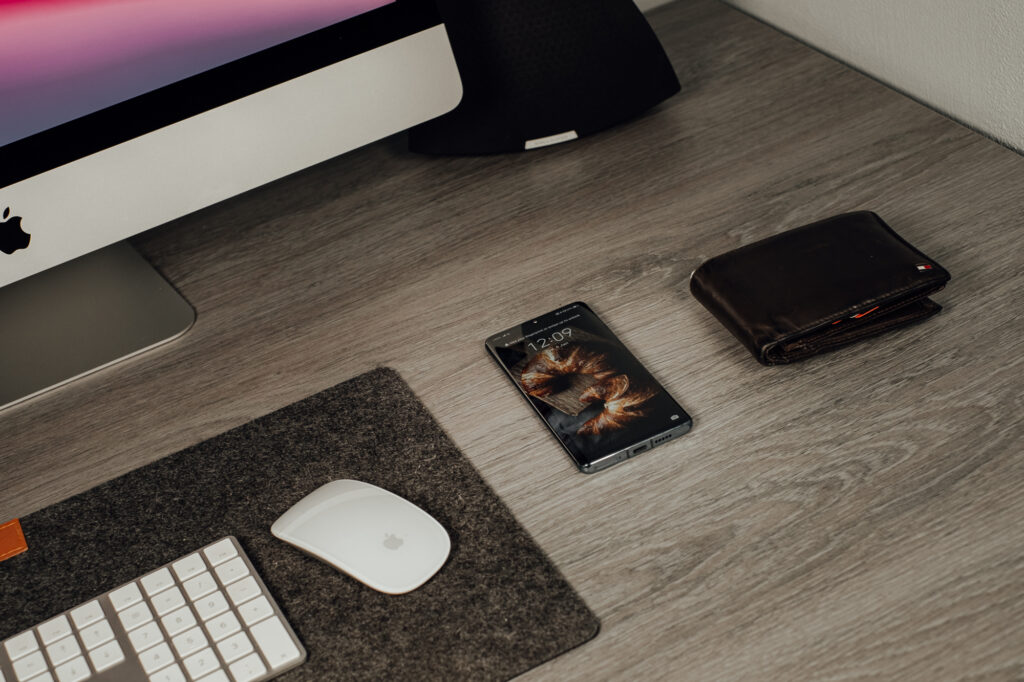 The Huawei P30 Pro and it's 15 camera modes 
The fact that the P30 Pro has so many different sensors is also cleverly played out by Huawei: the camera function has no less than 10 different modes!
Dual-View Video Mode
Using its ultra-wide-angle lens and super zoom lens simultaneously, the P30 allows you to film a video twice – simultaneously – both wide and close-up. As you can assume, this feature is a godsend for content creators. 
How to find the Dual-View Video Mode?
Turn on [Camera]
Select [More]
Select [Dual-View Video]
Start recording
All camera modes listed
Aperture Mode: create blur
Night Mode
Portrait Mode
'PRO' Mode: Control exposure by selecting ISO, Aperture & shutter speed
Slow-Motion Mode
Panorama Mode
Monochrome Mode: Capture Black & White
Light Painting Mode
HDR Mode: balances the brightness and darkness by taking three shots.
Timelapse
Macro Shooting Mode
Dual-View Video Mode
SuperZoom Mode – Zoom 50x
Silky Water Mode: Capture long-exposure shots
Selfie Mode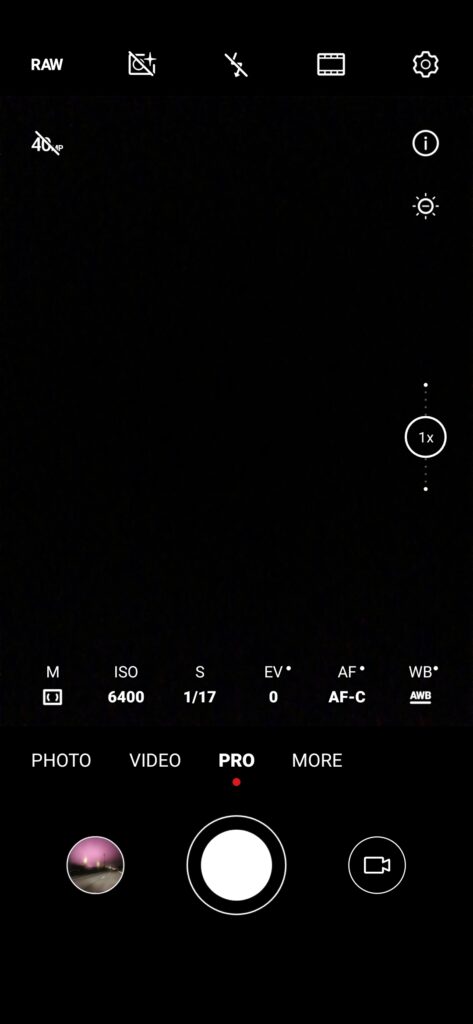 The Huawei P30 vs P30 Pro
While the design, software, and user experience between the P30 and P30 Pro are the same, both models' biggest differences are hidden in the cameras and their sensors. The P30, for example, does not have a 3D rear camera.
| | Huawei P30 | Huawei P30 Pro |
| --- | --- | --- |
| Screen | 6.1-inch Full HD+ | 6.47-inch, Full HD+ |
| Cameras | 3 rear, 1 front | 3 (including 1 with 5x optical zoom) + 3D rear camera, 1 front |
| Battery/fast charging | 3650mAh, Huawei SuperCharge (22W) | 4200mAh, Huawei SuperCharge (40W) |
| Storage | 128GB | 128GB/256GB |
| RAM | 6GB | 8GB |
| Processor | Huawei Kirin 980 | Huawei Kirin 980 |
| Wirelessly rechargeable | No | Yes |
Travel Photography with the Huawei P30 Pro
As experienced photographers who recently visited the Dolomites, we have to admit: We sometimes had to rely on our P30 Pro to capture the shot, because if we had to unpack our camera bag, we would have missed the shot. 
Luckily the P30 Pro enables you to capture amazing content in just a few taps, and due to its wide range of camera modes, you can be sure to have an amazing picture. 
You only need 5 minutes for the perfect shot.
We made a timelapse video to prove this statement where we immediately edited the photo we took of St Johann in Ranui Church. In less than 5 minutes, we took our photo ànd edited it in our lightroom mobile app.
In Summary – should you buy a Huawei P30 Pro in 2021? 
The Huawei P30 Pro has been on the market since March 2019 and even has a successor P40, but it still outclasses several competitors to this day, making it a surprisingly good device in 2021.
Huawei P30 Pro Pros
Creates RAW
Battery life is impressive
Beautiful design
Low-light photography
Huawei P30 Pro Cons
Fragile screen
The Power-off button also serves to activate the voice control
Too many camera functions to keep it clear