A Closer Look at the 2021 European Drone Regulations
Flying a drone has always been a delicate matter in Europe. The region is home to several countries, each with its own rules and regulations surrounding drones. Crossing one border over to another would mean having to refresh yourself with the location's specific guidelines.
This is where the new Universal Guidelines for drones in Europe come in. Instead of familiarizing yourself with over a dozen countries' drone regulations, you only have to know one.
New EU Drone Regulations Explained
This 2021, Europe's drone regulations are now the same across the board. This means that every European country must follow the same standards for drones – instead of having individual regulations in each location.
Here are some benefits to these upcoming changes:
In the past, each country had its own take on specific drone regulations. This can create conflicting data as well as miscommunication. With standardized guidelines, drone owners in Europe will only have to focus on one set of rules. This helps prevent mix-up for travelers while also ensuring a universal ruling over all of Europe's airspace.
Because regulations surrounding drones are now universal across the continent, it is now easier to learn information before flying.
A standardized set of regulations across an entire continent can only improve drone safety. Because everyone abides by the same set of rules, there is a lower chance of miscommunication when crossing borders.
Drone usage across the region is easier. This is great for companies that may want to use drones across different borders, such as delivery services. It can also be amazing for travelers, tourists, and hobbyists who want to take stunning drone photos across the region.
These regulations had July 2020 as its launch date. Because of the COVID-19 global pandemic, however, plans had to change. After a few months of delays, they officially launched the new changes last 31 December 2020.
What are these Drone's New Regulations?
To determine your drone's regulations, you have to know two things: its class and category. Knowing a drone's class is easy enough – you have to check via its manufacturing information. Drone Class can be C0, C1, C2, C3, and C4.
You can also determine the classification by its drone weight.
| Drone class | Weight |
| --- | --- |
| C0 | Less than 250 grams |
| C1 | Less than 900 grams |
| C2 | Less than 4 kilograms |
| C3 | Less than 25 kilograms |
| C4 | Less than 25 kilograms |
The different drone classifications listed
Categories determine a drone's potential risk during flight. Categories depend on a drone's intended purpose, as each drone poses a potential risk for other people (and structures) around it. Categories determine the minimum distance to keep, as well as the ability to fly overhead.
The new EU-wide rules for drones from 2021 onwards have a few categories to keep in mind:
Certified Category
Specific Category
Open Category
Each drone falls under one specific category. Each category has a different guideline for drone use.
Certified Category
This category has the highest risk involved during flight. A drone categorized as Certified would have jobs that require precision and care. These include the delivery of dangerous cargo, sensitive material, or even people.
Drones under this category would require operators with training, certification, and skill.
Specific Category
Drones under the Specific Category pose a lower risk than those in the Certified Category. These drones have advanced operational tasks and have a higher risk than basic activity.
These risks involve the potential to disrupt air traffic, as well as harm people around them. They cannot fly overhead crowds, but with proper direction, they can fly close to people. Operators in this category need registration, while specific tasks require a risk assessment before receiving the signal.
Open Category
Open Category hosts recreational drones under its wing. It contains the lowest level of risk and has the least amount of restrictions. These include drones used by photographers, filmmakers, and casual flyers. FPV drones also come into play in this section. Most drone flyers will need to know these regulations.
The Open Category further divides into three subcategories: A1, A2, and A3.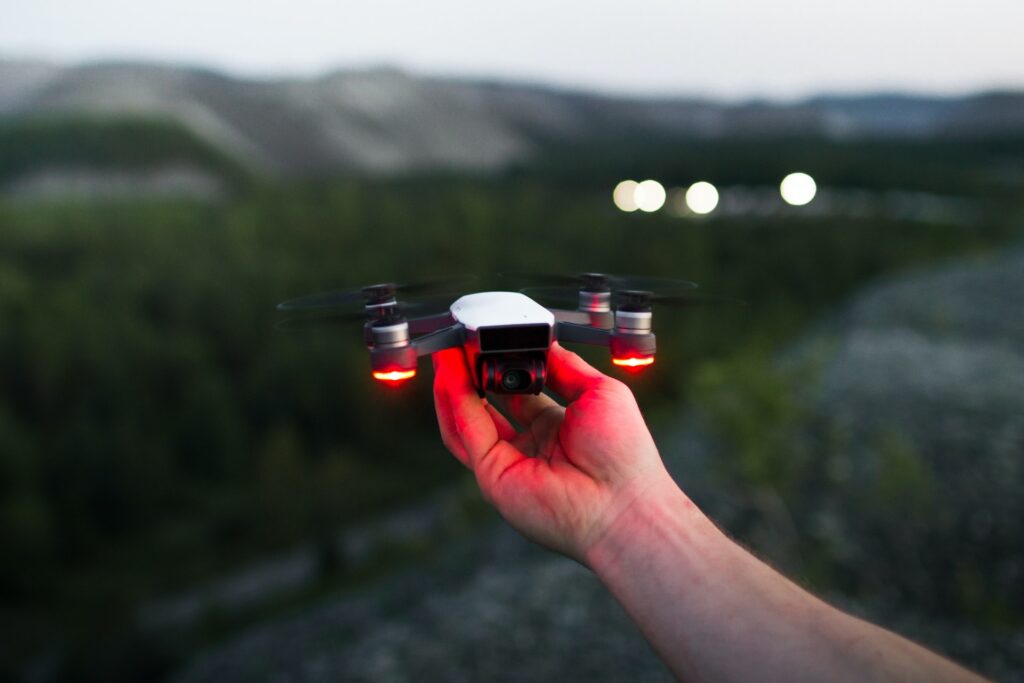 A1 Subcategory
A1 revolves around the smallest of drones. They are drones meant for beginners, sporting easy controls and automatic features.
Some of these drones even have built-in safety features such as finger guards for the spinning rotors. Because of their cheap price tags, they are also more dispensable in case of damage.
These include:
T823H Snapstain Mini Drone
Here are some things to know about the A1 Subcategory:
| A1 Subcategory | |
| --- | --- |
| Drone Class | C0, C1 |
| Weight Limit | Less than 250 grams |
| Distance to Keep | Maximum of 50 meters via 'Follow Me Mode.' |
| Maintain Visual Line of Sight (VLOD) | Yes |
| Ability to Fly Overhead of Third Parties | Avoid any overhead flight, and readjust if necessary. |
| Requirements | C0 drones: NoneC1 drones: Online Course |
A2 Subcategory
A2 revolves around moderate-sized drones. They have a higher potential in exchange for a number of limitations. One cannot fly them indoors without risking property damage.
Larger drones also have higher battery capacity – giving them a lot more airtime than smaller drones. This, combined with powerful cameras, make these drones the main choice for those looking into aerial photography.
Drones in this subcategory can get close to people and thus have stricter guidelines. A2 also has a more complex set of testing to ensure sufficient aptitude before flying. Outdoor use also poses other risks, such as flying a drone during bad weather and navigating through obstacles.
These include:
Most DJI drones such as the DJI Phantom 4, DJI Mavic Air 2, and DJI Inspire 2.
Yuneec models such as the Yuneec Mantis G, Breeze 4k, and the Typhoon Series.
Here are some things to know about the A2 Subcategory:
| A2 sUBCATEGORY | |
| --- | --- |
| Drone Class | C2 |
| Weight Limit | Less than 25 kilograms |
| Horizontal Distance to Keep | 30 meters minimum |
| Distance Allowed at 'Low-Speed Mode' | As close as five meters |
| Maintain Visual Line of Sight (VLOD) | Yes |
| Ability to Fly Overhead of Third Parties | No |
| Requirements | Remote Pilot Certification |
A3 Subcategory
A3 covers a broad spectrum. The main priority for A3 drones is the distance from people and vulnerable structures. Drones in this category need plenty of room to maneuver. They cannot fly in closed spaces, narrow pathways, or crowded areas.
Here are some things to know about the A3 Subcategory:
| a3 sUBCATEGORY | |
| --- | --- |
| Drone Class | C0, C1, C2, C3, C4 |
| Weight Limit | Less than 25 kilograms |
| Horizontal Distance to Keep | 150 meters minimum from any recreational, residential, and industrial structure or urban area |
| Drone Registration | Yes |
| Maintain Visual Line of Sight (VLOD) | Yes |
| Ability to Fly Overhead of Third Parties | No |
| Requirements | Online course training |
A Two-Year Transitional Period
Learning all these new universal European regulations can be a bit intimidating and overwhelming to a drone owner. Even veteran flyers may find difficulty in following all these regulations to the letter.
The good news is that the EU Aviation Safety Agency allows a two-year grace period to transition into the changes. This can provide drone owners time to learn and adapt to the new regulations.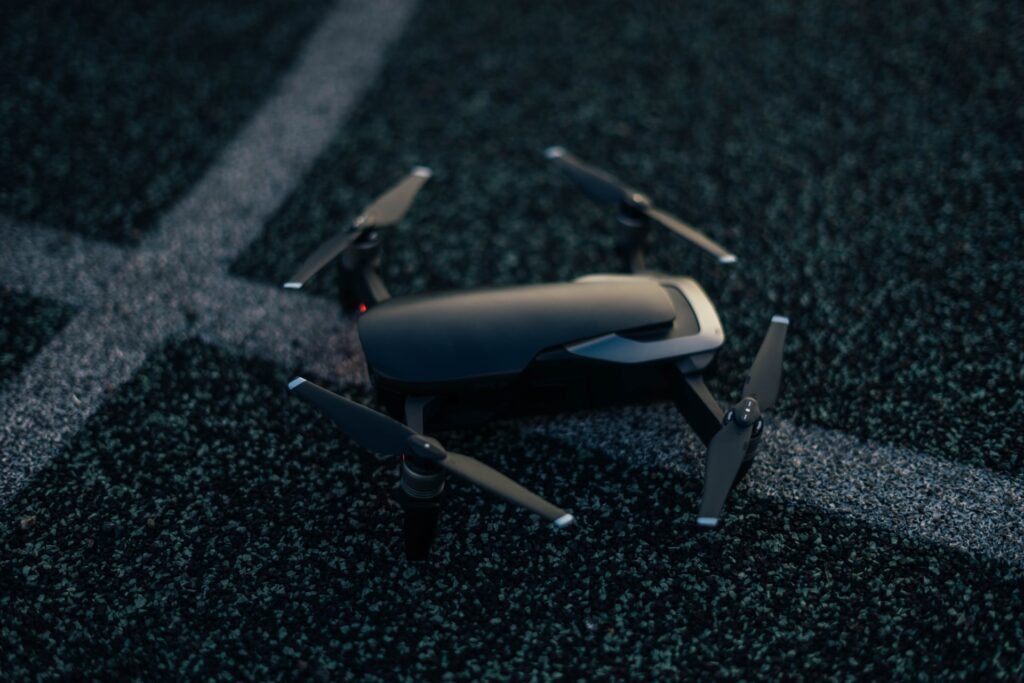 Limited Open Category
This two-year period will allow a Limited Open Category instead of an Open Category. For this two-year period, the weight limit you have to watch out for is two kilograms.
Drones under two kilograms can still fly at a close distance to people (50 meters). Drones above the two-kilogram limit, however, have to follow the 150-meter urban area perimeter.
Drone Registrations
This is probably the biggest issue a drone owner will face at the start. Drone owners are now obligated to a Europe-wide registration process. Like a car driver's license, drone owners must register their name with the device they plan to use.
Nearly all drones would require registration before it could leave the ground. The only exceptions are the smallest of drones (less than 250 grams), most of which are marketed as toys. These toy drones have no minimum age limit and are exempt from registration.
Registration, however, will be necessary if these drones:
Have sensors capable of collecting data, such as cameras
Do not comply with the European Toy Safety Directive
Custom FPV (First-Person View) drones that weigh under 250 grams must still register, as the presence of cameras disqualifies them from an exemption. It is also necessary for those using FPV that a second person keeps direct visual contact with the drone.
Where to Register
Similar to acquiring a driver's license, this test ensures that the potential flyer has the knowledge and understanding to control a drone.
Check out the National Aviation Authorities (NAA) website for more information. While guidelines for drones are now universal across Europe, requirements for registry may not. Check your local testing qualifications to ensure that your paperwork goes through.
In addition to registration, owners of A2 category drones will also require Remote Pilot Certification. AAfter 30 questions assessing practical drone knowledge and navigation, the NAA will issue a Remote Pilot Competency Certificate. 
Online resources are also a great way to educate yourself. Whether you want to know what drone to get, learn the basics, or ask experts for drone photography tips. Search online and make sure to learn as much as you can before proceeding.