7 Ways to Get Your Photography Noticed
You've put so much effort into creating an amazing picture, so it's only natural that you'd like the entire world to see it. We've listed a few techniques to draw more attention to your photos, to become a name in the (local) photography scene.
Make a name for yourself
The main reason people will hire you for taking photos is that they know you and your reputation. That's why it's massively important to develop a personal brand, which is quite easy with the current possibilities on social media!
The most important part of personal branding is to show yourself. People want to connect with people, so presenting yourself helps establish credibility and build brand trust. 
Here are a few approaches you could look into: 
Do a small Instagram live when you're arriving at the location you're about to shoot and ask your audience what angles they'd like to see.
Share your learnings about your adventure, when you're sharing the photos. 
You could host a Q&A and engage with your audience
You could start a twitch stream where you can showcase your editing skills regularly
Build a personal brand you actually like
Here is a trick that will get you in the minds of bigger brands, but should also give you inspiration for the aesthetic and structure of your personal brand: build a personal brand you like.
We advise you to write down 10 brands that are in your niche or brands that you like the aesthetic of. Go through their whole structure and system (website, socials, ad libraries,..) and save everything that inspires you. 
Thereafter, you'll want to analyze everything you saved: What did you like about the brand? What did you like about the website? What did you like about the advertisement?
After this, you'll make the same analysis but you'll write down everything you don't like. 
Now we've created a list of things we like and hate about these brands, so now we're comparing every brand with each other, and simplify this list: You'll probably find similar things in the brands that you liked or disliked. 
Use the final result as a guideline which you use to build your personal brand, just make sure you put your personal spin on it.   
What's the Instagram algorithm?
Instagram has 120 million active users in the United States alone! This is a dazzling number, but what's even more dazzling: the amount of content they produce!
Having so much content is a blessing, but also a curse. There are many different options for consuming content, but that makes it hard to find the best content for you. For example: How much time does it take, before you find a Netflix movie that fits your mood?
That's why Instagram strives to tailor the content to their users' tastes. This has a dangerous unintended consequence: We get trapped in a "filter bubble" and don't get exposed to information that could challenge or broaden our worldview.
The filter bubble means that an algorithm will only surround us with people we like and content that we agree with. That makes us think: If you can't beat them, join them! 
Can we use the Instagram algorithm to our advantage? 
Yes! To improve your reach, your 'Engagement Rate' is the most important metric for the Instagram algorithm (and probably for potential clients and partners as well!). We advise you to focus on getting your engagement rate as high as possible.
On Instagram, the engagement rate of your picture is calculated by a secret sim of these numbers:
Amount of likes
Amount of comments
Amount of shares
Amount of saves
Most photographers already get a decent amount of likes on their photos, but forget to improve the amounts of genuine comments they get. That's why we advise them to look at the way you distribute your content.
Ask a simple question to your followers in the description. You should try to generate a few meaningful comments that contain 5 or more words.

Create posts that include tips, hacks, or strong emotions to get shares. Various studies have shown that posts who express strong emotions (happiness, humor, angriness,..) get more engagement. We're not saying you should turn into a drama queen, but humor never killed anyone .. right?

You could always ask your friends to save your pictures, every time they see one popping-up their timeline .. but we'd advise you to write longer and richer captions. Make a meaningful connection with your followers and share the content they are looking for.

You probably have a photography account, focussed on people who love landscapes .. right? Share details from the landscapes you just shot, because valuable and interesting captions get people to share and save your content!

Create a network! Like every social media platform, your network and your friend-list have an impact on the algorithm and who'll see your content. If you play your cards right, you'll even make some meaningful connections and you'll be able to co-create content with other photographers.

Submit your landscape pictures via our form, to get them submitted to a few popular Instagram repost pages.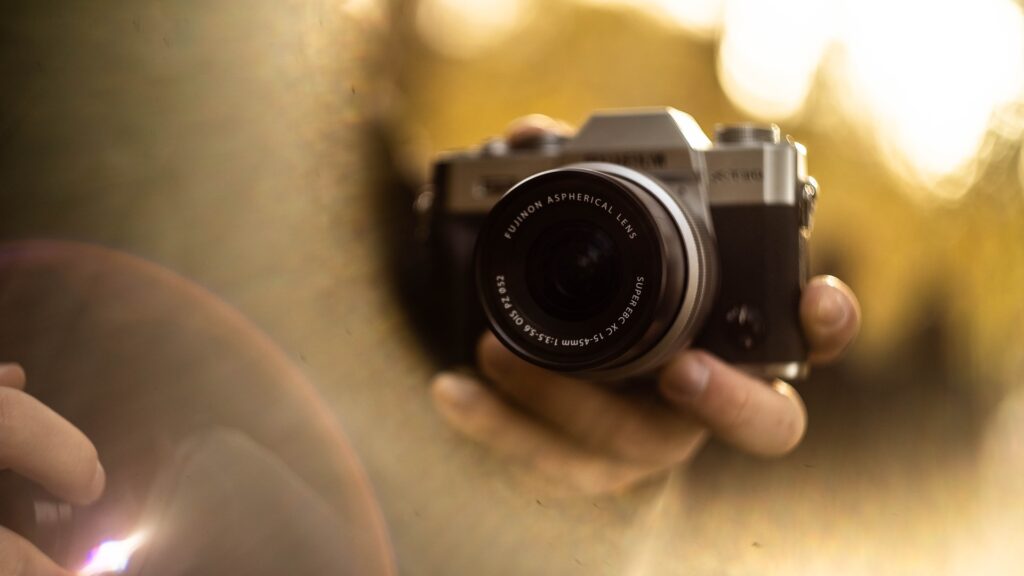 Repurpose your content
You just published the pictures you took from this amazing location, but what do you do with all the content you created and pictures that you just invested so much energy on? Don't let them fade away!
Give your content a life beyond your Instagram feed by repurposing it and presenting it differently. Think of it as the same ideas and content, but a different wrapping!

If you're going to repurpose content (and you should), make sure you choose content that performs well but isn't outdated yet. If you're not an expert on this topic yet, we advise you read about GaryVee's content pyramid, in which he explains how he recycles his speeches into short-form pieces of content like articles, memes, images, quotes, stories, mashups, remixes, rants, GIFS, etc.
Here are a few ideas:

Use them as a #TBT on your social media accounts.
People love to be nostalgic and look back on the funny moments they have experienced.

Use them in your Instagram story, as background for an announcement.
It will make the announcement which you are about to do sexier and appealing from both a visual aspect and a contextual one. This might be the key that makes people gravitate towards your pictures instead of another.

Revive (or launch) Social Media accounts
One of the easiest ways to beef up a new-to-you social media platform is to reuse well-performing content from other platforms.
Website & Blog
Blogging has always been a powerful tool for brands, so it's probably something you should look into as a photographer as well.
Firstly it helps improve the Search Engine Optimisation (SEO) of your website, making it easier for people to find your website via Google. After all, most companies will be Googling you before they hire you, so that's a good thing.
Secondly, blogging is a way to showcase your knowledge about a certain topic to future clients. If you pick your topics wisely, you'll be able to educate them about certain topics.
Furthermore, it's a great took to start a conversation with your audience – which on his turn gives you fuel to keep your social media accounts alive.
And finally, it allows you to showcase your work creatively since you'll be showcasing your photographs along the way. People will spend longer reading your blog and noticing your photograph than they would while swiping their social media feed where your shot is just one of the many pictures that will be displayed. Here are some examples of blogs you could create:
Your favorite shots you took the past few months
A blog about your camera gear, and how you use it
Some specific topics:

How you narrow down your photo selection
How a camera lens depends on the situation you are in
Aside from the content itself, these blog posts also give you credibility and trust. Potential clients might read these and think, "He knows what he's talking about!"
Newsletter
An email marketing list can be an interesting tool to keep your clients up-to-date about your latest news. If you haven't already started one this can be a great time to get started!
Not sure how to collect email addresses? Simple! Ask your past clients if they'd like to be added, or give potential customers the option to submit their email address when they are making an appointment for a shoot.
Start sending out a newsletter as soon as you have a few followers, and keep them consistent! This will make you an email expert by the time your newsletter has a huge amount of following.