Review: Fujifilm X-S10, a 26 megapixel lightweight
The past few months, we've been testing various cameras from the Fujifilm range; We started with the X100F (a compact mirrorless camera with a prime lens) and shifted to the mirrorless X-T30 (which is an interchangeable-lens camera).
Both cameras were highly amusing to work with, so we looked forward to trying out the new Fujifilm X-S10. This X-S10 is the first of its generation because this mid-range camera is equipped with In-Body Image Stabilization and a flip screen.
Why do we like Fujifilm?
After testing various Fujifilm cameras, it's safe to say we love the brand because they have a vintage look and feel … and are fantastic to work with; Most of their cameras have a very intuitive interface, which makes them easy to use.
Another advantage is the various color- and film emulation presets built-in, some of which have a vintage and retro vibe.
Every Fujifilm camera comes with an impressive 18-55mm kit lens, known to be a great all-around lens. This is a massive benefit because it means you don't (immediately) have to invest in extra lenses.
What makes the Fujifilm X-S10 special?
We've had the opportunity to try out the camera for six months, which means we've done over 45 photoshoots with it. Throughout these months, we've noticed that Fujifilm has built this X-S10 to bridge the gap between other brands, mainly by improving their button placements and general function.
Fujifilm X-S10's positive aspects listed
Compact. The Fujifilm X-S10 is a lightweight camera with a firm grip and is very light to carry around.
26 megapixels sensor. The X-S10 has the same sensor as found in the more extensive and much more expensive Fujifilm X-T4.
In-body image stabilization (IBIS). The IBIS function is convenient when recording video because it helps to avoid bumpy video footage.
Low Light. Thanks to its fantastic sensor, you're able to push the ISO settings a bit further, which allows you to expose a subject even better, resulting in less noise​​ and better image quality.
Flip-screen. Not an essential function at first sight, but it makes the camera an exciting option for vloggers thanks to its video quality.
Records 4K video in 30fps.
Does the Fujifilm X-S10 have weaknesses?
Honestly? After using the Fujifilm XS10 as our primary camera for over six months, we only found a few minor points that could have been better.
Not weather-sealed.
Only 1 SD card slot. Most recent cameras have dual SD card slots, which is something we are used to. However, Fujifilm is a bit behind other brands on this point.
Battery life. You'll easily be able to shoot a few hours, but your battery won't last an entire day of shooting.
Maximum Shutterspeed. We feel like Fujifilm could have improved their top shutter speed a bit more on this model.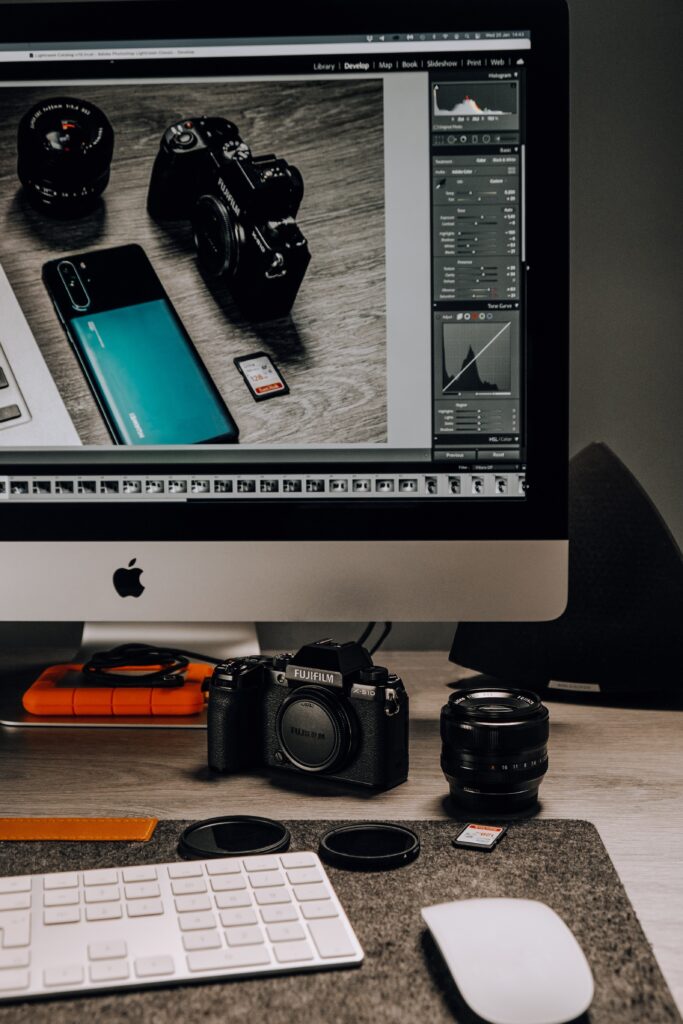 Travel Photography with the Fujifilm X-S10
The Fujifilm X-S10 is a wonderful camera to travel with, mainly because of its low light capabilities and portability. 
Fujinon Lenses to Travel With
When traveling, I select my lenses based on a few criteria: their weight, function, and flexibility. With these factors in mind, choosing the right lenses can make all the difference to your travel photography. This guide on Fujifilm lenses for traveling provides a comprehensive overview of some of the best options available, including wide-angle and zoom lenses, to help you capture stunning photos of your travels.
Fujinon XF 16mm f1.4 WR
The Fujinon XF 16mm f1.4 WR (pictured in the cover photo) is one lens that I always bring with me when traveling because this wide-angle lens allows me to fit more into the picture than with a typical lens. The only disadvantage is that you cannot zoom and therefore have to move yourself to get your framing correct because it is a fixed lens.

The wide aperture (f1.4) makes the lens unique because it allows you to create a bokeh (blurry background) by getting close and permits you to capture pictures at night – great for stars and northern lights!

Fujinon XF 50-140mm f2.8 WR OIS 
This Fujinon XF 50-140mm f2.8 WR OIS lens is a bit of a beast; it has optical image stabilization, extremely helpful to avoid blurry photos since the camera doesn't have in-body image stabilization. You'll also have a powerful zoom, which helps greatly when capturing wildlife and nature.
The only disadvantage is the fact that it's pretty heavy: 995 grams.
Should you buy the Fujifilm X-S10 in 2021?
Most definitely!
The Fujifilm X-S10 is mainly aimed at starting photographers who're ready to take it to the next level. This is because of the IBIS functionality and the outstanding all-around image quality. 
With the 4K video quality and its 30 frames-per-second, the Fujifilm X-S10 is the perfect camera to try out videography and set the first steps in videography.
Finally; With its attractive price (just below 1000,- euro), the camera certainly qualifies if you're looking for a camera with a great return on investment.