Pros
One size fits all
Outdoor audio quality
Incl. microphone for voice calls
Controls are easy
Sufficient battery life
Cons
The black plastic material might seem cheap
Non-universal charger
No storage case for the charging cable
Poor bass response
Need a Bose app for updates
Bose released its first pair of stylish sunglasses back in 2018 and now they have decided to give them an update with new polarizing lenses and built-in speakers that deliver the characteristic Bose sound. 
Bose Frames
The key function of these audio sunglasses remains the same: they create an experience where you zone out on your music or focus on phone calls, while you're still perfectly aware of your surroundings. 
The new Bose Frames are certainly a magnificent piece of wearable tech, available in three models. As always, Bose has taken all the obvious details into account, which makes it strange to release them at the start of autumn instead of earlier in the year during spring. Would the holiday gift season play a role in this? 
Either way, we have extensively tested these sunglasses together with the last rays of sunshine, and noted our findings below!
What makes the Bose Frames Special?
Compared to its predecessors, the Alto and the Rondo Frames which were released back in 2018,  Bose Frames now feature various new functions and improvements which we have listed below!
A divisive design
As the frame of these sunglasses are filled with electronics, the designers at Bose were probably required to come up with a plastic frame. They settled with a black, firm, and glossy plastic frame, which might come across as a cheap material. 
If you wouldn't know any better, these Bose Tenor Frames look like regular sunglasses from the front. For some this will be an advantage, but flex buyers and fanboys might have expected a bit more out of a name brand like Bose. From the side, the glasses might look bulky. 
To keep these sunglasses both useful and fashionable, Bose built three different one-size-fits-all models: the classic Bose Tenor frames, a Soprano design aimed for ladies, and a Tempo version for outdoor activities and workouts such as marathon runs and cycling tours.
The glasses come with a solid box, which is great for protection but doesn't include a place for the charging cable.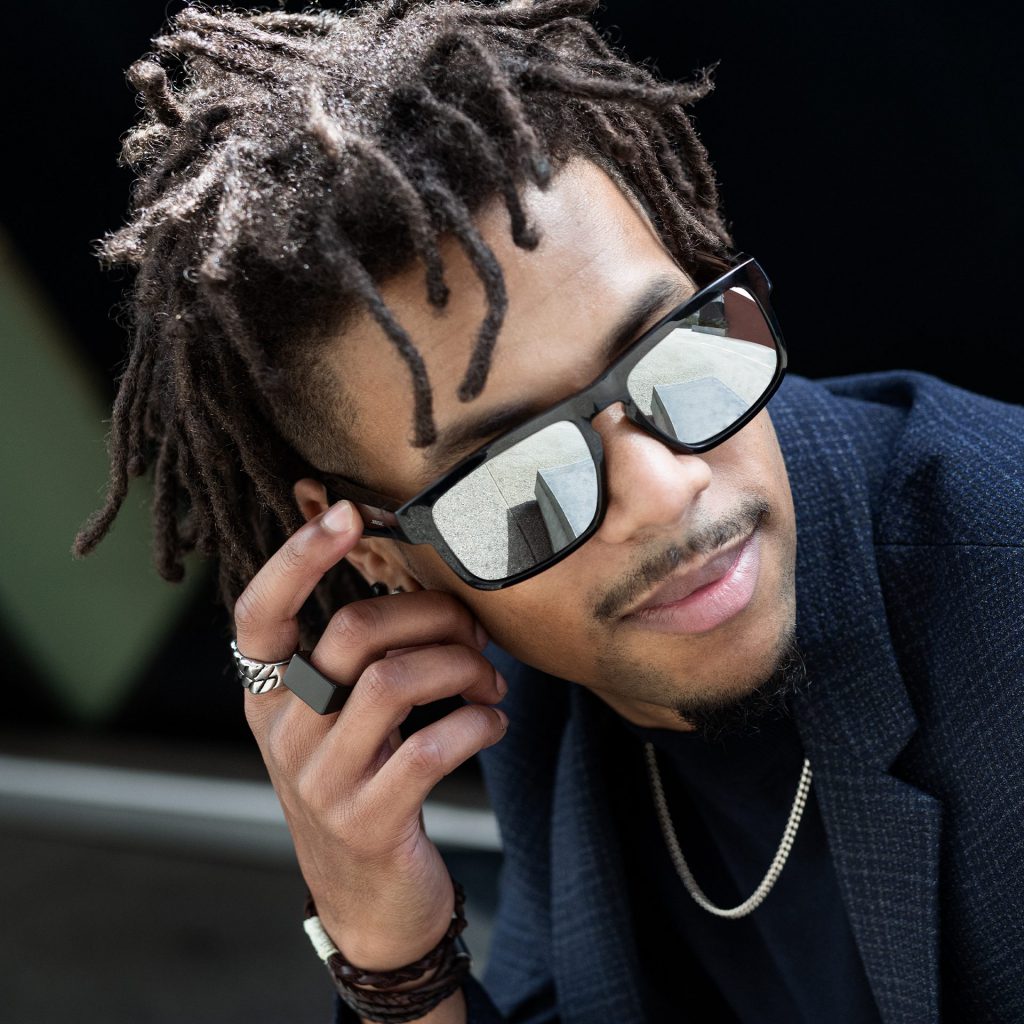 Lenses
Next to a small range of frame-models, you'll also have different polarized lenses to choose from mirrored blue, mirrored silver, and custom prescription lenses. All of these promise to block up to 99% of UV rays.
Amazing Sound Quality
Bose has a solid reputation for delivering products with amazing sound quality and considering the purpose and the implementation of the sunglasses, we have to admit that it exceeded our expectations – my only remark: there's very little bass.
When wearing these sunglasses, the speakers will be located just in front of the ear-shell, which is why the maximum volume does not need to be overwhelming and the ambient noise isn't that disturbing the music – while others hear practically nothing from your music.
That being said, Bose never aimed to replace headphones or earbuds, rather create a product for outdoor people who'd still like to hear the street sounds around them. 
The frames also include an improved microphone system, which makes it perfect to take voice calls or instruct Siri on the go.
Easy controls
Controlling the new Bose Frames is easy; you just have to swipe, tap, or use the power button. The options to control the sound via your glasses is limited, making them very easy to memorize and do by habit.
Battery
The battery life of the Bose Frames averages around 5 hours, enough for a decent hike.
Charging the Frames is a disappointing experience since they have a proprietary charging connector attached to a very short cable. Losing the cable would also make charging impossible.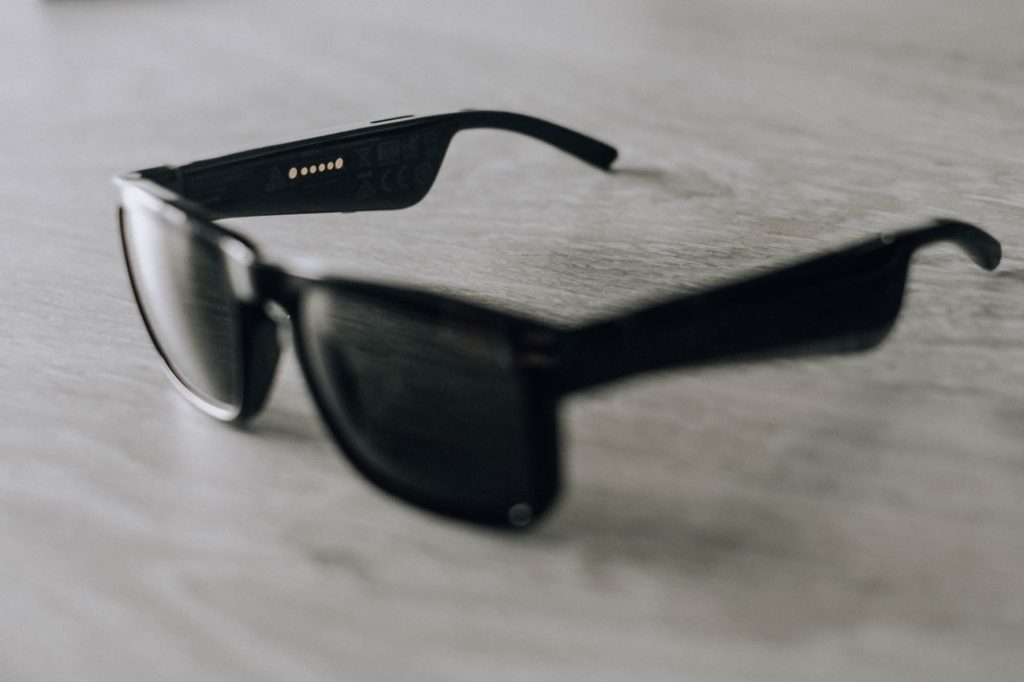 Are Bose Frames suited for traveling?
Next to being fashionable, these 2-in-1 sunglasses are perfect for everyone who spends a lot of time commuting via bike, bus, and longboard. The technology keeps you aware of what's going on around you, and the sound quality is great.
Bose Frames Pros
It is certain that these sunglasses are fashionable and even have a great James Bond vibe. But what else could we consider as a positive? 
They are "one size fits all"
The outdoor audio quality
Includes a microphone for voice calls
The controls are easy 
Sufficient battery life
Bose Frames Cons
When spending $250.00 on sunglasses, we tend to look a bit critically at them. Our biggest issue? The fact that the use of them is limited to sunny weather conditions, makes it a summer gadget. 
A few other inconveniences are: 
The black plastic material might make it seem cheap, and attracts fingerprints easily.
Non-universal charger
The storage case doesn't include a place for the charging cable. 
You need a Bose app and account to update the firmware
Poor bass response
Are Bose Frames worth buying? 
Most people who are spending $250.00 on headphones want to be able to use them as their main headphones, which is not possible with these Bose Frames as they won't be usable in the winter or in front of the TV. This is why we don't consider them as a need to have, rather as a comfort or a flex buy.
Save for later …