Telamon Shipwreck, a paradise for divers
During his holiday on Lanzarote, the German photographer Dennis Billstein explored the coast near Arrecife and discovered the Telamon Shipwreck.
About Telamon shipwreck
The Spanish island Lanzarote is part of the Canary Islands and is located approximately 125 kilometers off the north coast of Africa.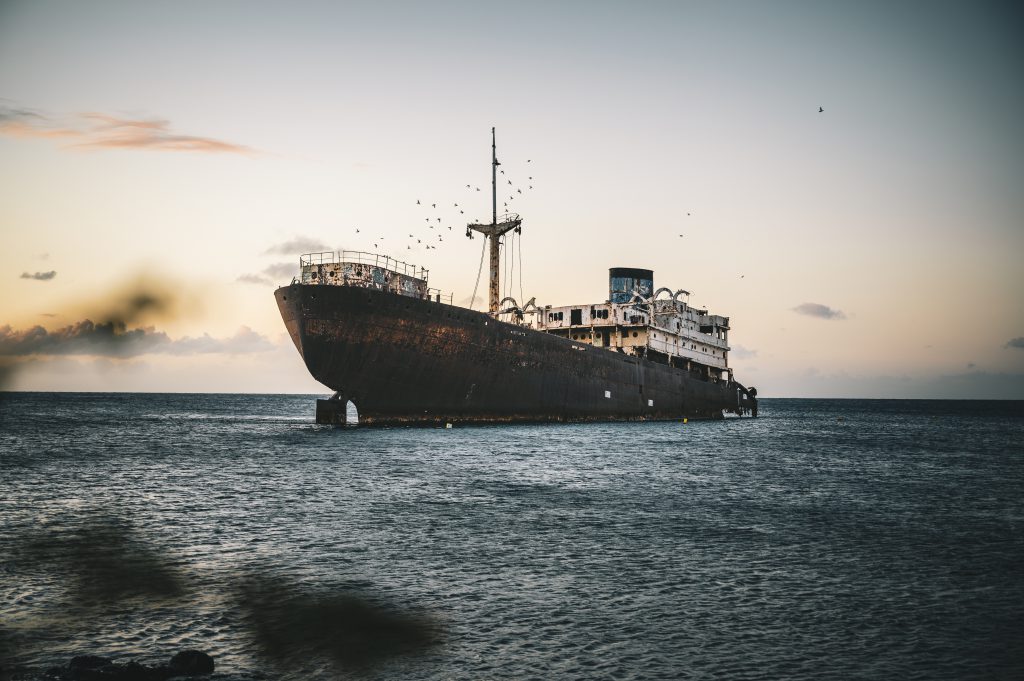 Lanzarote itself has a volcanic origin, formed through fiery eruptions, and has solidified lava streams. The island is also nicknamed the "Island of Eternal Spring" because it has approximately 16 days of rain (on average) between December and February, making sure it was declared a biosphere reserve by UNESCO in 1993.
One of the most photographic spots in Lanzarote is a shipwreck about a mile northeast of the port of Arrecife. Back in 1981 – during a rare storm – the cargo ship called "The Telamon" sank off the coast. 
Visit Telamon Shipwreck in 2021
The Telamon shipwreck is a popular destination for divers who are allowed to explore the bow, as well as the stern. It's the ideal diving destination for beginners since the water is no deeper than 15 meters and it is the only shipwreck in Lanzarote that can also be visited with only a mask and a snorkel. 
TIP: When you are diving in the afternoon, the play of the light can be spectacular because of the hues coming off the metal.           
About the shot
Landscape photography might seem like black magic for some of our adventurous readers and aspiring photographers, that's why we decided to break down the technical details behind this shot. 
Gear
This guide on Nikon lenses for traveling provides a comprehensive overview of some of the best options available, including wide-angle and zoom lenses, to help you capture stunning photos of your travels.
Settings
Shutter speed: 1/500
ISO: 100
Aperture: f/4.5
Software
About Dennis Billstein
Dennis Billstein is a German photographer who is specialized in wildlife and landscape photography. He is known to experiment with different photographic styles and techniques.
Save for later …