Best DJI Drone Accessories to Improve Your Landscape Photography in 2023
By selling compact and powerful drones such as the new DJI Mini 2 for less than 500 Euros, DJI has set the bar to get started with drone photography as low as it could be. So low in fact, that photographers won't be able to imagine going on a journey to shooting breathtaking photos without bringing their drone to create unique images from an unusual angle.
Just like any digital device nowadays a drone requires some accessories to get the most out of it, which is why we created this list of the best DJI drone accessories to help you be prepared.
Do you need accessories for drone photography? 
As a photographer, being prepared is something that always pays off. We can only imagine how much a spare battery or a spare memory card helped you in the past. The same goes for drone pilots: if you manage to crash your drone and damage your propeller, you'll be more than happy to have a spare one packed. 
Always go for the DJI Fly More Kit
Before we dive into the accessories, we want to emphasize that buying a "fly more" kit, when you're buying a drone from DJI, is worth it. It's a bit more expensive, but this kit includes a lot of drone accessories you'll want to own, making it less expensive than buying them separately. 
Most DJI "fly more" kits include additional batteries, a car charger, a charging hub, additional propellers, and a case to protect your drone. If you haven't bought a drone yet, these are the most popular DJI drones (including fly more" kit) among photographers in 2023 according to IG/@dronewise.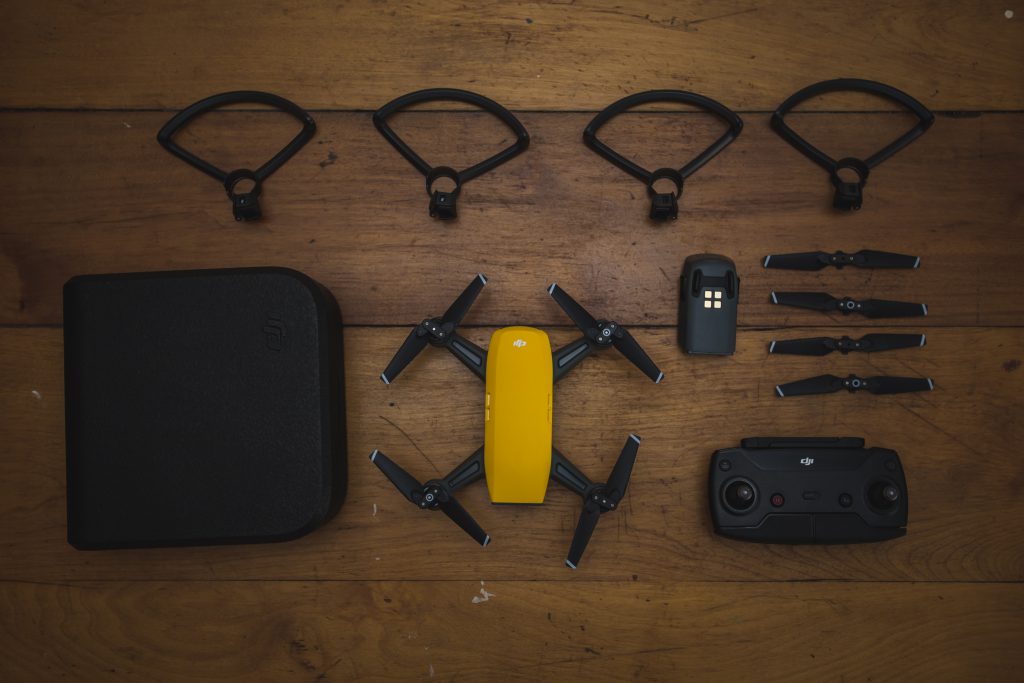 The best accessories for drone photography 
As far as the accessories go, we've divided these accessories into two categories: accessories to improve the quality of your shots, and accessories that improve the abilities of your drone. 
We understand that you might not be able to afford all of them, so if you have to decide which ones you should buy first, we would focus on improving the quality of the shots, before looking at buying accessories to improve the abilities of your drone. 
Drone accessories to improve the quality of your footage
For most photographers, the image quality will be the most important asset of your drone and that's why it might be very interesting to read through this section and consider which accessories might help you to improve the quality of your footage. 
Camera cleaning kit
Just like any with a regular camera, we want to keep our drone as clean as possible and protect the camera from fingerprints, dust, or any other sort of dirt which can decrease the quality of our pictures.

That's why we want to keep our drone as clean as possible, where a cleaning kit comes in handy and is our first essential recommendation so you can clean possible smudges from our drone and its lens. 
Personally, we prefer the ParaPace Cleaning Kit which we use for our mirrorless camera as well.
Micro SD cards
Having a clean lens is one thing, having enough space to save all your footage is another essential part of drone photography. Can you imagine having the most beautiful view, but no space left on your Micro SD card? Believe us, it's not something you'd like to experience!
Being a photographer, you already know these things happen and that's why we list it as a critical accessory for drone photographers or videographers.
When buying a (Micro) SD card, you'll have to look at two aspects: the speed it can transfer data and the amount of space it has. Because more space equals more room for quality footage!
Our go-to Micro SD card is the SanDisk 128gb Extreme. 
Lens filters
Most drones are used to fly quite high in the sky where it catches more sunlight, giving it the perfect weather conditions to use an ND or Polarizer filter. These filters are screwed onto the lens to make your pictures even more astonishing.

According to award-winning drone photographer Reginald Van de Velde, lens filters for your drone are essential. 
The size of your filter depends on the model of your drone, so pay attention when you're looking to buy one. We've listed our favorite filters for the Mavic Air 2, Mavic 2, and Mavic Pro model. 
Spare batteries
Most drone manufacturers are constantly improving their hardware, making the drone more dependent on the amount of energy the battery has. Improving the (short) flight times of their drones is the biggest concern of most of these manufacturers. 
Portuguese photographer Dario Viegas already told us why spare batteries are essential: it offers you more airtime and allows you to rotate batteries while you're flying. 
Just like the lens filters, the model of the batteries depend on the model of the drone: Mavic Air 2, DJI Mavic 2, and Mavic Pro 2.
Charging hub
Having extra batteries is one thing but switching them out to charge is annoying, especially if you are traveling the world and only have the opportunity to charge at night. 
That's why a charging hub is interesting: it connects all the batteries to the charging hub and charges them without any supervision. 
Please note: Most charging hubs aren't able to charge the batteries simultaneously: this means that the charger is only charging one battery at a time. 
Since the batteries depend on the model of the drone, you'll have to pay attention when buying a charging hub as well: Mavic Air 2 and Mavic 2 Pro 
Car charger
For photographers who are used to traveling from photo location to photo location, it can be useful to charge a few batteries in between. For this reason, DJI has released car chargers.
Since the batteries depends on the model of the drone, you'll have to pay attention when buying a car charger as well: Mavic Air 2, Mavic 2 Pro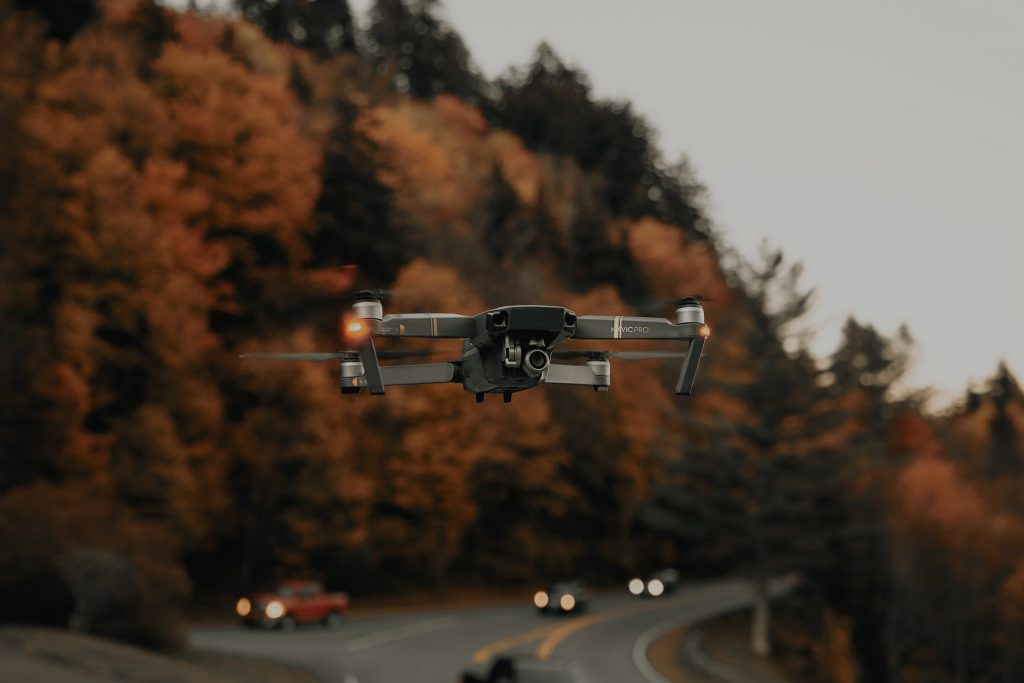 Accessories to improve the abilities of your Drone
Next to the accessories to improve the quality of your pictures, DJI invented some accessories to improve the drone's sustainability and it's abilities. 
Peak Design Everyday Backpack V2
Whether you're going on a short field trip in the neighborhood or on a long road-trip around Europe, a backpack to store your drone and all its accessories is incredibly useful. 
We're using a Peak Design Everyday V2 Backpack to carry both our mirrorless A7III-camera and lenses, as our DJI Mavic Air 2 (review) drone and accessories effortlessly, which is why we selected it as the best camera bag for traveling in 2023.
Carrying case
Having a compact carrying case to pack your drone essentials, which you can slide right into your backpack is very convenient and its hard case will offer extra protection from a fall, or bad weather conditions. 
Having a case for your drone, the filters, and extra batteries are not only very convenient, but it also allows you to check with a blink of an eye whether everything is packed when you're leaving. 
Propeller guard
One of the most important parts of a drone is its propellers: these propellers ensure that the drone can take off and fly around in a balanced manner. 
It is not unthinkable that you'll fly into a tree or make a hard landing, which would damage the blades of the propeller. To avoid such damage, you can install propeller guards. 
Since the drones have different propellers, the guards depend on the model of the drone: Mavic Air 2 and Mavic Pro 2.
Drone propellers
Having a propeller guard is a great start, but unfortunately: it's not a foolproof solution. That's why we recommend buying additional propellers and inspect the propellers on your drone before every flight.
If you see any damage, you'll be able to replace the propellers instead of risking a more serious crash, resulting in more damage. 
Since the drones have different propellers, the guards depend on the model of the drone: Mavic Air 2, DJI Mavic 2, and Mavic Pro 2.
Propeller straps 
Because the propellers are that important, but also that fragile, we suggest buying a propeller strap that secures the propellers and vouches for safer storage and transportation.
Since the drones have different propellers, the straps depend on the model of the drone: Mavic Air 2 and Mavic Pro 2.
Sun guards for the controller
We assume you'll be flying your drone mostly during good weather conditions which means the sun might glare quite annoyingly on your screen, making it impossible to have a clear view of the flight. To avoid this, we advise you to look into a sun guard so it is best to prevent this from happening. 
Screwdriver kit 
Most drone owners will agree: buying a drone means you'll be learning how to do DIY repairs, mostly changing damaged propellers after a hard landing. That's why we advise you to bring a small screwdriver kit, so you have the tools to replace them on the spot. 
Don't forget about smartphone applications
Next to must-have drone accessories, we also listed a few smartphone applications that we consider to be a must-have for every photographer that's planning to shoot landscapes, time-lapses, sunrises, and sunsets.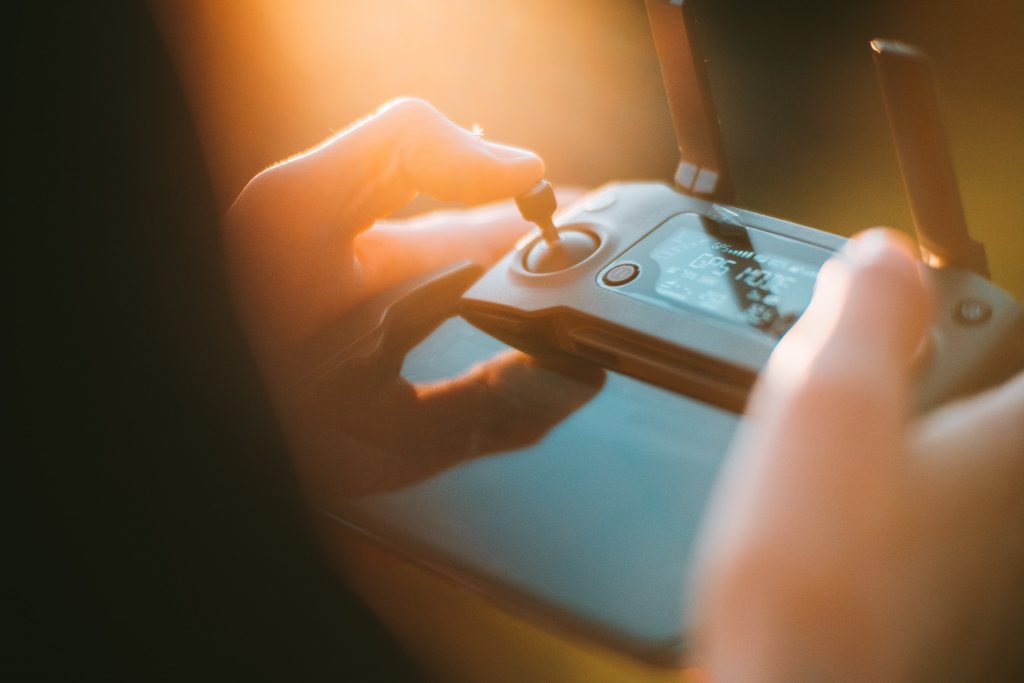 Save for later …