Living in a campervan brings personal growth
With the rapid increase in popularity, many people wonder what's exactly sexy about living in a campervan – the so-called #vanlife. Most people think it's about traveling the world, or the freedom that comes with it, but what most people don't realize is how it helps their personal development and growth.
No expectations = Winning in advance
While it sounds cliché, one of the most amazing advantages of living in a campervan is the fact that you'll learn to slow down and appreciate every moment of the day. This is because everything is within an arm's length and you don't have anywhere to be.
Without having a tight schedule, you can take the time to stop at the side of the road and enjoy a sunset which you would otherwise have skipped – something we did regularly during our campervan trip to the Dolomites. The freedom which comes with living in a campervan will give you the power to explore more without worrying about simple and trivial things like getting back to your hotel in time.
By setting no expectations about your road trip, you'll learn to ignore the urges to check and discover everything in a city as fast as possible. Traveling slowly will teach you to discover the hidden gems in a city, which is a truly special experience.
And since you're not living on a time schedule, you'll get less stressed when you break down at the side of the road, or when you spend a day inside because of the rain. You'll accept it as a positive thing because now you've got time to reorganize your campervan.
You'll learn how to cook
Nowadays, almost every highway gas station is flanked by fast-food restaurants, which creates the assumption with many outsiders that life in a campervan mainly consists of eating old sandwiches or cheap fast food menus. 
The thing is; most of these vandwellers have a great sense of their lifestyle, making fast-food restaurants one of the last places where they'll go to find food. We're not claiming they are foodies who create amazing dishes, but they'll know how to cook.
This is because most campervans have a fully equipped kitchen, which probably includes a fridge, stove, sink, chopping boards, and plenty of spices. And at the end of the day, cooking a meal yourself is still a favorite way to save money. 
You learn to get crafty
Transforming your van into a solid campervan, which can be used to travel the world is something which involves a lot of work, and which will introduce you to the world of crafts. 
By installing a solar panel on the roof of the campervan, or by installing the kitchen drainage system, you immediately learn a thing or two about crafts: How to use tools, how to find creative solutions to stubborn problems, and how to repair things which are broken. 
Before you know it, you will have quite the experience in rebuilding and restoring your campervan.
You'll learn how to budget
For some people, living in a campervan is considerably more appealing because instead of living in a flat where you need to pay mortgages, you are living an adventure on the road while you have a lot fewer costs.  
Living on your own in a van in Europe should cost you – all in – between €500 and €1500 a month, depending on your van's fuel consumption and the luxury lifestyle you need to maintain. For example, traveling can quickly become more expensive if you're used to going to a restaurant each day.
However: The fact that it costs less to live in a van than in a flat, doesn't mean it's cheap: you still need the money to cover your expenses, certainly if you haven't got an active or passive income. 
Digital nomads who are used to make their money online (photographers, designers, copywriters,..) will need to invest in a few extra costs (Internet, Sim cards,..) but they'll still be able to receive their full monthly wage without changing much to their lifestyle. 
Most vandwellers that are starting out, track their budget, and follow money-saving tips, to transition into the vanlife lifestyle.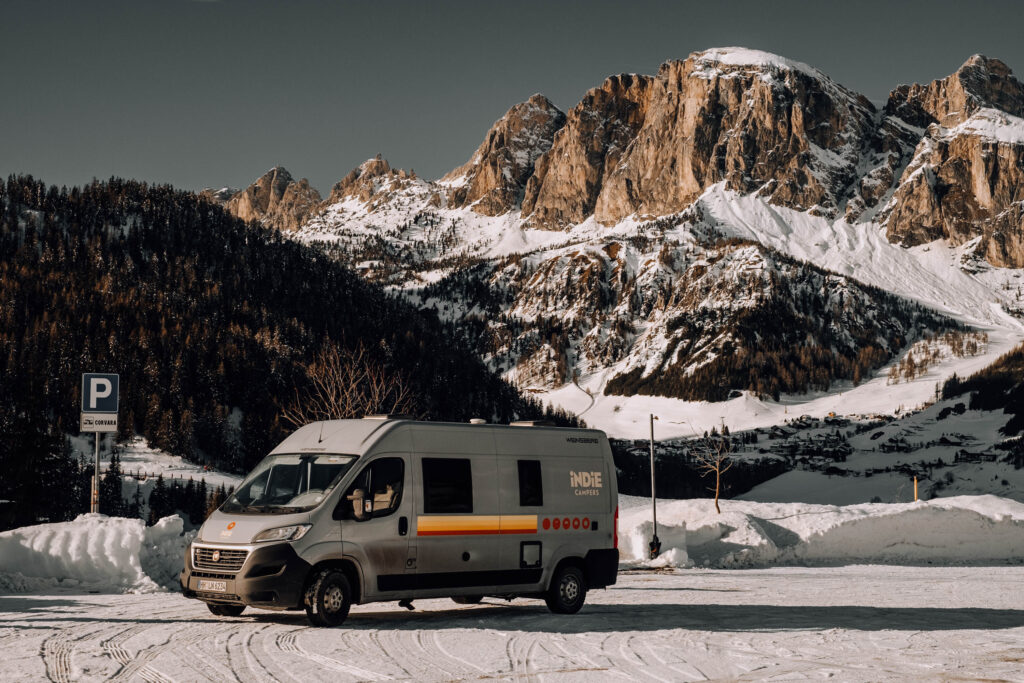 You become aware 
When you're living in a relatively small space and you're self-sufficient, you'll be very conscious about what you are consuming. It will bring a sense of mindfulness towards what you go through on a daily basis, and (hopefully) inspire you to limit your impact. 
It shouldn't surprise you to learn that most vandwellers learn to live more, while they actually have less. Most of these vandwellers are seeing the most beautiful places on earth while experiencing the craziest adventures, which makes them become more aware of their surroundings and encourages them to live an eco friendly or zero waste life. 
To conclude: Living in a campervan brings personal growth
Living in a campervan is all about personal growth. You'll not only become more resourceful, mindful, and adventurous while you're on the road, you'll also learn to battle every challenge your campervan throws at you.