Verbeke Foundation, Europe's biggest art park
How many outdoor contemporary museums where culture and nature come together do you know? We certainly know one: the Verbeke Foundation! With it's 12 hectares of nature reserve and 20 000 square metre in covered spaces, the Verbeke Foundation is one of the largest private initiatives for contemporary art in Europe.
About the Verbeke Foundation
As early as the 1990's, Geert Verbeke and Carla Lens started to collect art. Only in 2007, after they sold their transport agency and converted their warehouses into exhibition halls, did they open the doors of their own museum – the Verbeke Foundation. 
Since then, the museum has grown into the largest private art initiative in Europe, which houses many different works of art making it a real treasure hunt for its visitors.
Among its 4000 pieces of art, you'll find works by well-known names from the Belgian art world such as Panamarenko, Jan Fabre, and Luc Tuymans It also contains various works by emerging and underground artists – mostly Belgian citizens
That fact that some of the pieces in their collection look neglected or outdated is something the Verbeke Foundation takes pride in and characterizes the organization. Here is how they phrase it themselves: "Our exhibition space does not aim to be an oasis. Our presentation is unfinished, in motion, unpolished, contradictory, untidy, complex, inharmonious, living and unmonumental, like the world outside of the museum walls. You will find no flamboyant sensational buildings here but rather a refreshing, unpretentious place to look at art and a subtle criticism of the art world."
Since the Verbeke Foundation is housed in old warehouses from their transport company, the museum is divided into two parts: the indoor exhibition halls and an outdoor sculpture garden. 
More than 'just a museum'
That the Verbeke Foundation is more than just a museum and aims to inspire its visitors by bringing art closer to them, is something you might notice from the unique experiences they can offer. 
For example, it's possible to organize business events, wedding parties, and fairs inside the museum, so people can combine their everyday life with unique art and beautiful nature.
The connection between art and everyday life goes so far that the museum has worked together with some artists to build apartments inside their sculptures. For example: they partnered up with Dutch artist Joep Van Lieshout, who built a gigantic replica of the human digestive system called "CasAnus". One night in this piece of art costs €120 for two people, breakfast and access to the museum are included.
And last, but definitely not least: The museum has its own artist-in-residence program, which they started in 2008 to offer the opportunity for both established and emerging artists to create works on site. The Verbeke Foundation uses this program to stimulate artists to create artworks that introduce innovations.
Verbeke Foundation's exhibition halls
A large part of the Verbeke Foundation's indoor exhibition halls are focused on artworks that revolve around dead animals. Seeing young dead animals in formaldehyde (Mark Dion – temporary summer exhibition), or witnessing how they electrocute animal carcasses to make music using them (Martin uit den Bogaard – "Painting and Singing series"), was something we didn't expect to see… and made us think about the ethical boundaries of art. 
A thought that is accentuated by one the slogan on display "Art macht Frei", which looks suspiciously like a Nazi motto inscription from the Second World War.
But then again, what is art? 
Fortunately, the Verbeke Foundation and it's complex is so immense that there is still plenty to see for people who're not interested in this section of art.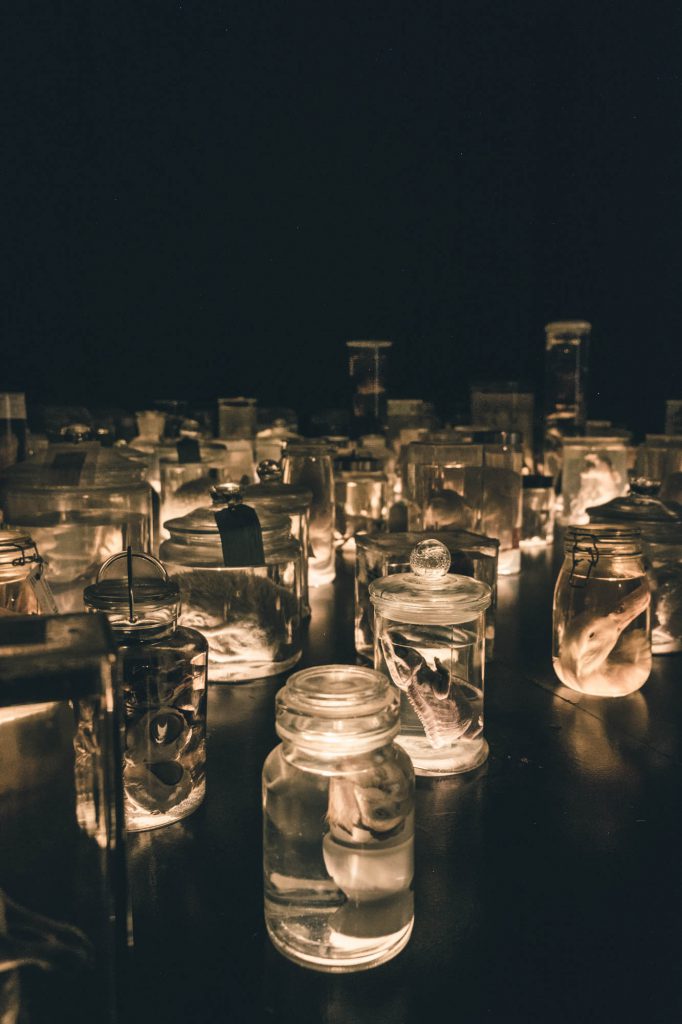 Verbeke Foundation's Sculpture Garden
Something that will appeal to the general public is the sculpture garden: the discovery of these sculptures began in the parking lot, where we had to park your car between the works of art!
Although you will be given a map at the beginning of the museum, it will still surprise you how many hidden corners, paths or pavilions can be found on the domain. Some of these sculptures won't be completely new for you, since many of them have an 'instagrammable' element in them. What's more: the sculpture garden is a popular place to take communion and wedding photos, so don't be surprised if you see a shoot going on. 
The only thing you'll have to take into account here is that the Belgian weather which will play a big role in the experience of this garden.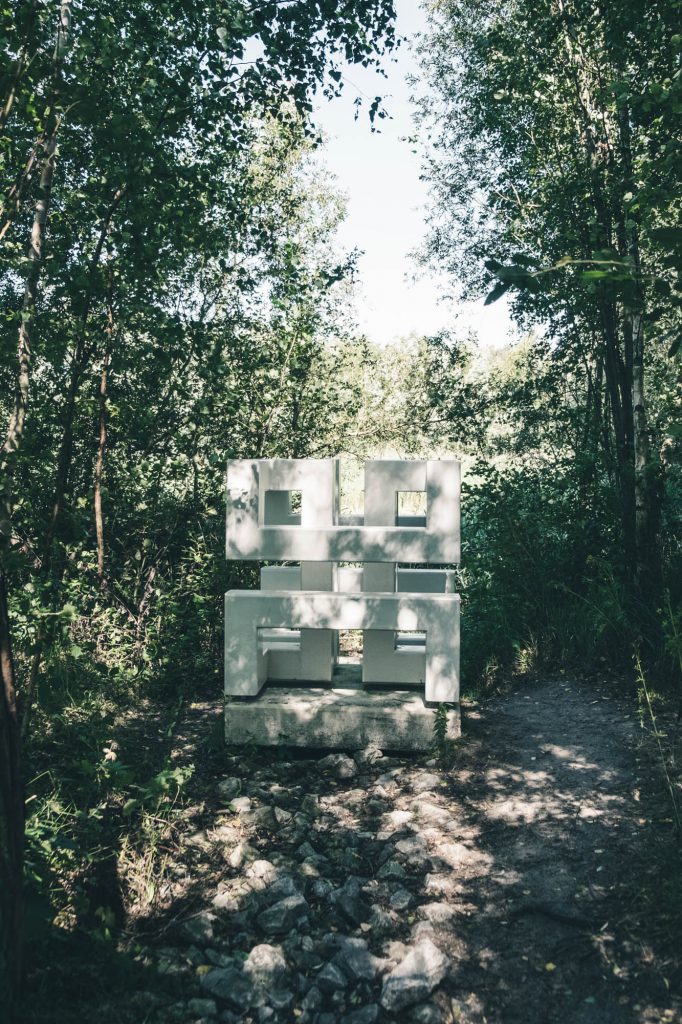 About our pictures
A lot of our followers are aspiring photographers, so we decided to break down the technical details behind the shots we took during this visit. 
We wanted to keep it intact, so we decided to bring our Fujifilm X-E2 with only one lens. We've listed our entire kit list below:
This guide on Fujifilm lenses for traveling provides a comprehensive overview of some of the best options available, including wide-angle and zoom lenses, to help you capture stunning photos of your travels.
The settings we used to shoot our cover shot:
ISO: 1600
Shutter Speed: 1/4000
Aperture: 5,6
Artworks pictured
We have enriched this article with some photos, the works of art that were featured in these pictures were: 
Mark Dion (temporary summer exhibition)
Martin uit den Bogaard – Archieflab
Martin uit den Bogaard – Painting and Singing series
Cristian Bors & Marius Ritiu – Eleven Thousandth of a Second Long Ride
Cristian Bors & Marius Ritiu – Stressing State
Panamarenko – Poster
Mark Verstockt (Untitled)
Louis De Cordier – Buik
Raphael Opstaele – Helden van de Grote Paradox
Benoit Christiaans – El Santo Secreto
Jason van der Woude – Open Ruimte, Open Functie
Andries Botha – You can buy my heart and my soul
We won't reveal everything… 
While we obviously have more photos from our visit, we won't post them all since we wouldn't want to take away the experience of discovering it yourself. The only thing which remains for us to tell: don't forget to visit the museum's shop to support the artists featured in the museum!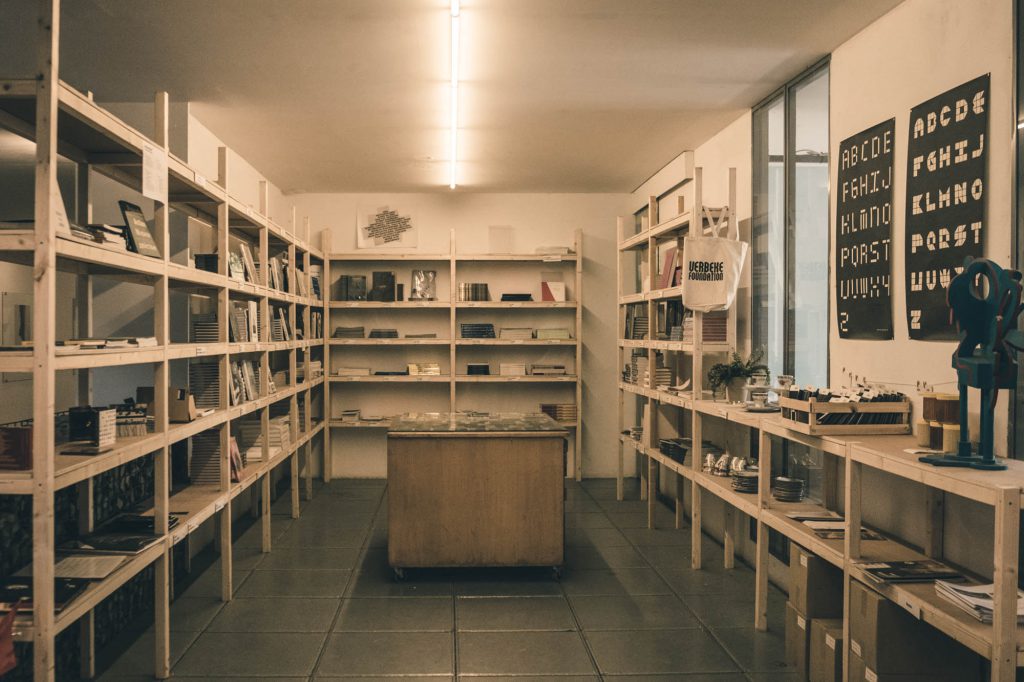 Save for later …