The Great Wall of China: an ancient defense architecture
The Great Wall of China is one of the greatest wonders in the world, with it's interesting history and amazing scenery. French photographer Clarisse Danielou managed to take a few shots featuring this ancient defense architecture. 
About The Great Wall of China
The Great Wall of China was commissioned by a duke of the chinese state "Qi", who started to build walls in 770 BC to prevent invasions from surrounding states. Over the centuries, different emperors built and unified these state walls with the goal to create and extend borders, making it into the Great Wall of China which covered over 21,200 KM of wall.  
The Great wall was designed to prevent invasions and protect the Silk Road trade route, which is why it had an integrated military defense system with added watchtowers for surveillance and beacon towers for communication. They consciously built the height of the Great wall to be between 5 to 8 meters, making it three times as tall as an average human.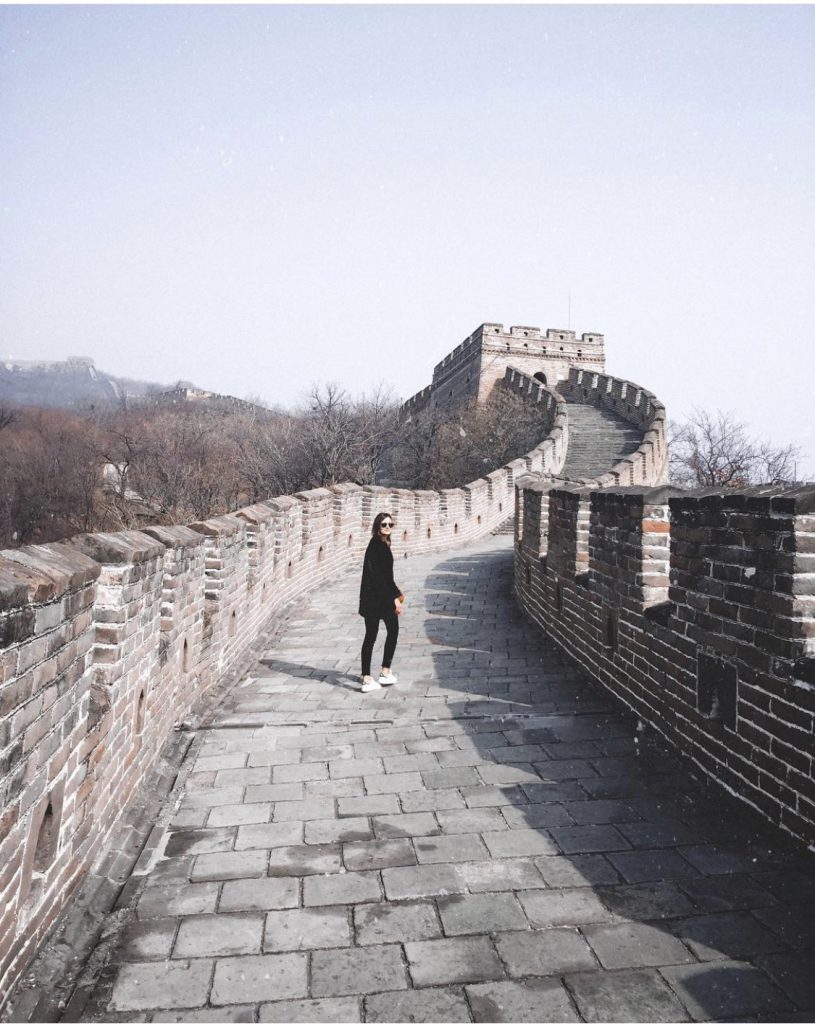 From the 16th century on, the emperors of the Qing Dynasty didn't extend the Great wall any further, and even forbade restoring it. With the help of natural erosion and human damage, about 30% of the Great Wall disappeared. 
Starting in 1957 the Chinese government started to protect the Great Wall by creating laws and allocating funds for restorations and maintenance. The first part of the wall that was being reconstructed was located in Badaling – a city 80km northwest of Beijing. This was also the first section to open to tourists, and is now visited by millions.
Visit the Great Wall of China in 2021
By now, the Great Wall is a must-visit attraction in China and received both a place in Unesco's World Heritage list, and is named as one of the seven world wonders. 
About the shot
Back in May 2016, during a 24 hour layover between flights, Clarisse Danielou managed to visit the Great Wall and snap a few pictures. Here are the tools and technical details behind the shots she took.
Gear
Settings
Shutter speed: 1/400
ISO: 200
Aperture: f/8
Software
About Clarisse Danielou
Born in 1993, Clarisse Danielou is a French photographer who loves to travel and has explored many different regions of the world. By coming into contact with different styles and cultures on her trips, Clarisse developed an artistic style of work.
Save for later …