Alpe Di Siusi, housing the most known cabins in the Dolomites

4

min read
The Alpe Di Siusi – also known as Seiser Alm – is one of the most known mountain plateau in the Dolomites, Europe. We listed how to get there and when to visit it.
About Alpe Di Siusi
The Alpe Di Siusi – also known as Seiser Alm – is an alpine meadowland located in the Dolomites, most known for its idyllic views of cabins spread over its green fields, with the peaks of the Langkofel mountain group in the background.
The area – which might be one of the most instagrammable places in the Dolomites – contains over 900 miles of hiking trails, and is a major tourist attraction most notably for skiing and hiking.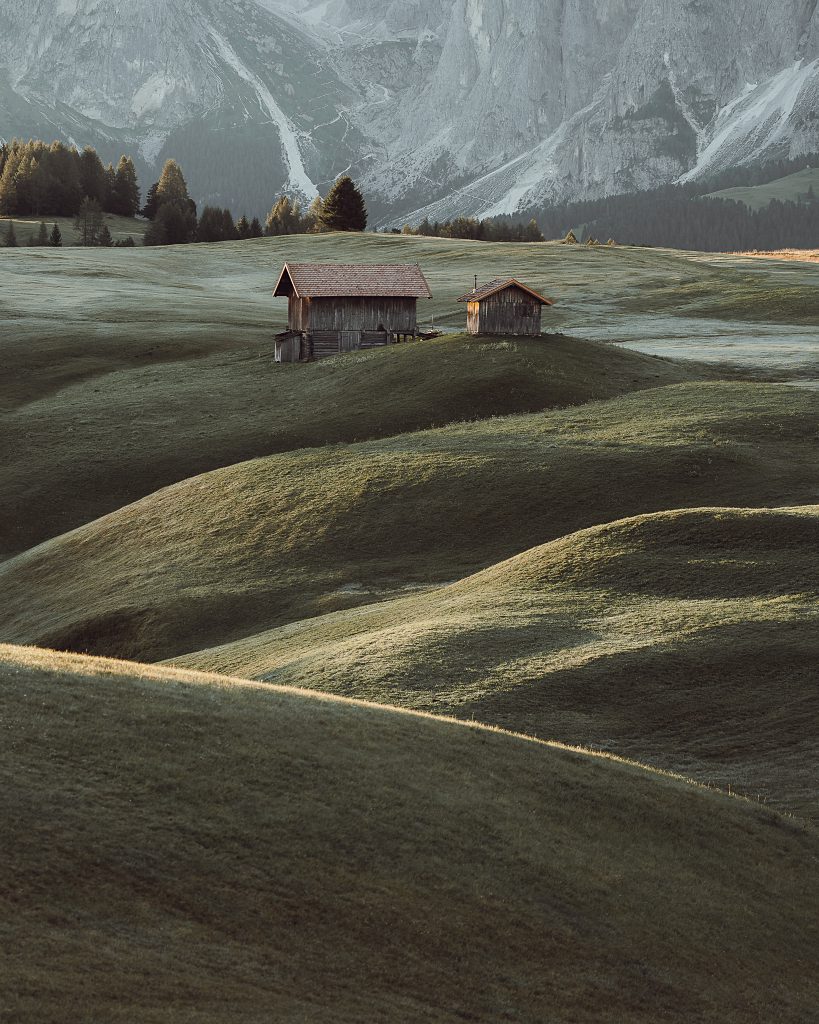 Visiting Alpe Di Siusi in 2021
Portuguese-born photographer Dario Viegas recently visited the Alpe Di Siusi, and explained us why he decided to visit the Saiser Alm:
"Ever since I saw pictures of the Alpi di Siusi, it's dreamy weather conditions and the folk-minded setting, I dreamed of visiting it myself!
My goal was to have the best conditions to shoot: where the meadowland is still a bit misty and foggy, so I needed some planning to get these weather conditions."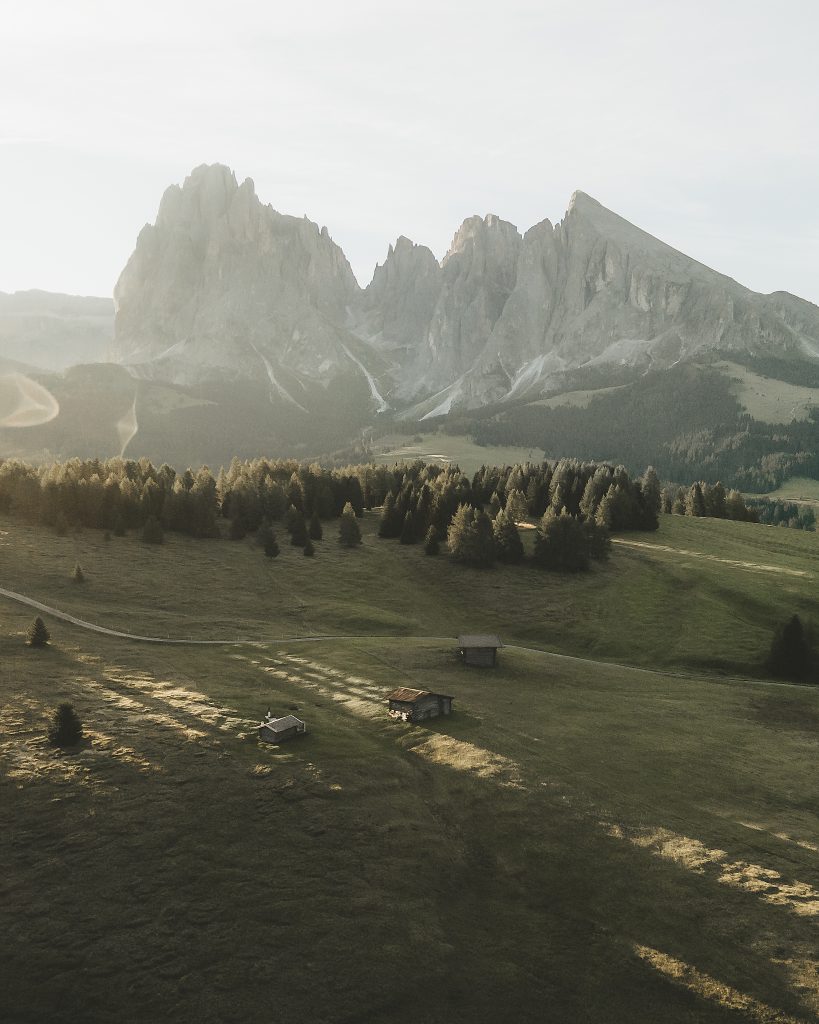 How to reach Alpe Di Siusi
Reaching the perfect spot in Alpe Di Siusi can be challenging, which Dario's own experience confirms: "I was already traveling through the Dolomites when I noticed the weather forecast and realised the next day would be perfect for these foggy conditions. This is when I decided to drive to the Seiser Alm Urthaler Hotel, and after a short night sleep I started my hike to the Adler Lodge Alpe.
Fortunately, I had help from some locals who gave me instructions to find this mythical place, otherwise I would have been completely lost!
After hiking for about an hour, I arrived at this location around 5AM and honestly? I was surprised to see that there was already a group of photographers pointing their cameras at the landscape, waiting for the sun to rise.
I couldn't find the exact spot I wanted and I also struggled a bit to find a good angle, but when the sun finally started to rise, I realized I was witnessing the best weather conditions I've ever had in my life. However: this only lasted for 15 minutes, after which the weather became sunny but cloudy at the same time.
Back at the hotel, I realized I missed my shot but – because I loved the view so much – I decided to come back for another try. I kept an eye on the forecast and on the last day of my trip, I gave it another try. This time I was more prepared, and managed to shoot this iconic shot."
About the shot
Landscape photography might seem like black magic for some of our adventurous readers and aspiring photographers, that's why we decided to break down the technical details behind this shot.
Gear
Settings
Shutter speed: 1/1.000
Aperture: f/2.8
Software
About Dario Viegas
Dario Viegas is a Portuguese-born photographer who graduated in Communication and multimedia design and is known to travel the world to increase and develop his skills and taste for art.