Cypress Tree Tunnel, a mesmerizing tunnel in Point Reyes

2

min read
The Point Reyes National Seashore park is one of landscape photographer Tom Wagner's favorite places to hike and enjoy nature. During one of his visits to the park, he photographed The Cypress tree tunnel during golden hour.
About the Cypress Tree Tunnel
The Cypress Tree Tunnel is a popular location for professional photographers and is located in the Point Reyes National Seashore Park on the California coast.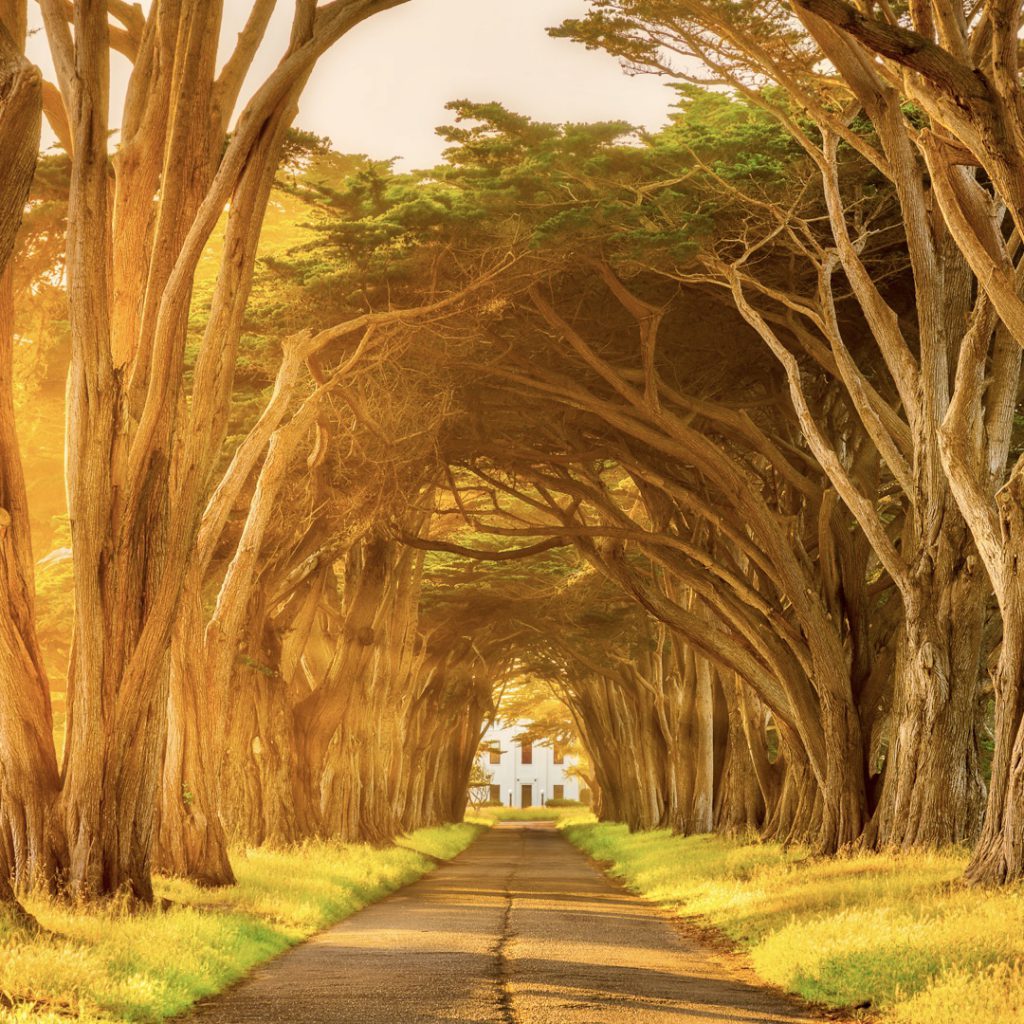 Visit the Cypress Tree Tunnel in 2021
The park itself is marked as an important nature preserve, and its beaches were listed as the cleanest in the California state. Next to the Cypress Tree Tunnel, the park contains a few other beautiful places: Alamere Falls, Point Reyes cape, Point Reyes Lighthouse, and other popular backpacking spots.
With beautiful cypress trees growing into each other, forming a tunnel over the road, the Cypress Tree tunnel functions as a driveway which leads to an old building that houses the park's Operations Center.
Back at the start of the 20th century, the building functioned as a wireless telegraph / Radio station where operators would tap out Morse code messages from the ships to shore. With the advent of modern technology, the station lost its function and was retired in the late nineties.
Travel tip: If you're looking for this location, the easiest is to search for "KPH Radio Station" to get to this spot.
About the shot
Landscape photography might seem like black magic for some of our adventurous readers and aspiring photographers, that's why we decided to break down the technical details behind this shot.
Gear
Settings
Shutter speed: 1/5
ISO: 100
Aperture: f/8
Software
About the Tom Wagner
Tom Wagner is an American photographer who loves to showcase the beauty in nature, and specializes in Landscapes, cityscapes, and astrophotography.
Save for later …